GoldChess News:
*Puzzle - live chess - Goldchess hit <> *Genius Test - check yourself <> *Non Stop A and B-free. We play on Thursdays (B) and Saturdays (A), 5:00 p.m. CET. •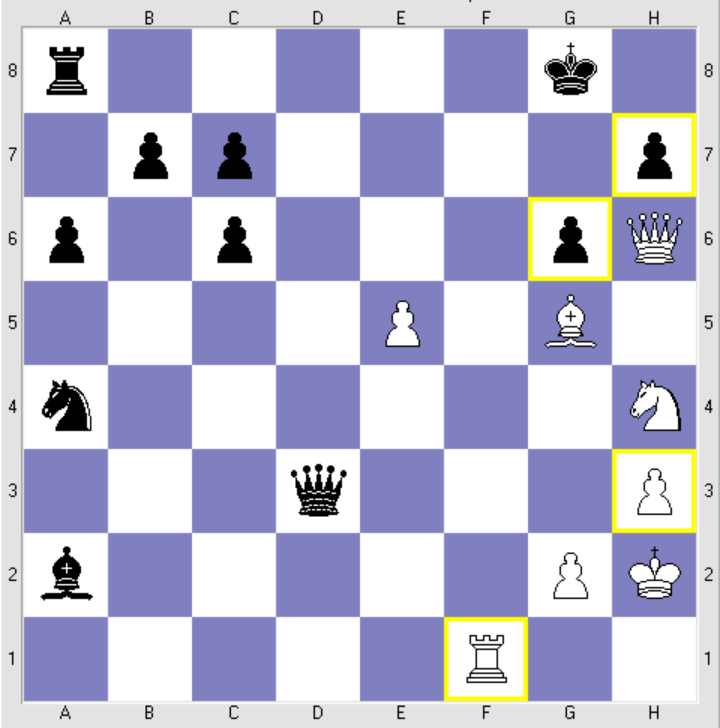 1. Chess program CEEC
2. Position
Description of task: Puzzle Pop-game for everybody. August, Puzzle3. victory, 4 moves,
Instruction
Download and install the chess playing software, input the codes to obtain the full version.
The solution in the CEEC file, with the pgn extension, will send to contact@goldchess.com, with the "Puzzle Pop" in the subject of e-mail.
All rights reserved. Used trademarks are registered. Game is patented.