Start on the 1st day of each month at 05:00 p.m. CET.
On the last day of each month we will draw a winner from amongst the 10 first players who submitted correct solutions. If less than 10 solutions are submitted, the first one to come wins the competition.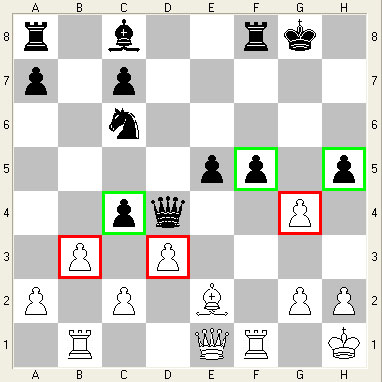 1. Chess program CEEC
2. Position
Description of task: from this position the mate is possible on move 26-27. Task: checkmate on move 30, involving a queen sacrifice, last 8 moves are forced, or 29.Bg2 mate, last 7 moves are forced, involving winning a queen,
Instruction
Download and install the chess playing software, input the codes to obtain the full version.
The solution in the CEEC file, with the pgn extension, will send to contact@goldchess.com, with the "Genius Test" in the subject of e-mail.