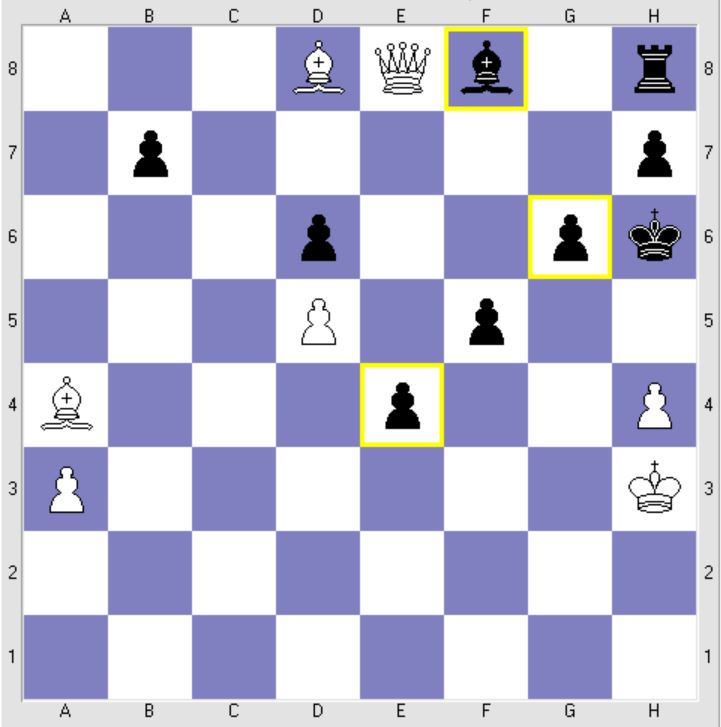 1. Chess program CEEC
2. Position
Description of task: checkmate on move 44, involving a queen sacrifice. Prize - entry fee to the Fischer Challenge.
Instruction
Download and install the chess playing software, input the codes to obtain the full version.
The solution in the CEEC file, with the pgn extension, will send to contact@goldchess.com, with the "Puzzle Pop" in the subject of e-mail.